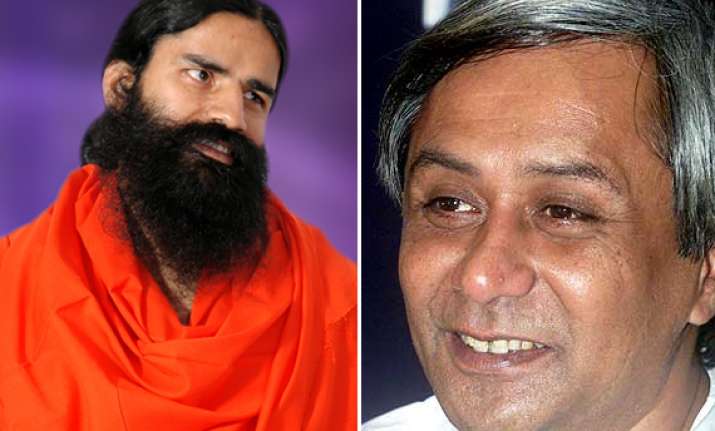 Bhubaneswar, June 13: A day after enlisting support of SP supremo Mulayam Singh Yadav for his campaign against black money, yoga guru Ramdev arrived here today in an effort to get the backing of Odisha Chief Minister Naveen Patnaik on the issue.
"I am here to meet Naveen Patnaik and discuss the issue of corruption. I hope he will extend support to our campaign on the issue of black money," he told reporters after his arrival here.
Ramdev said he had been meeting different political leaders across the country to garner support.  "The country would gain 'economic independence' if black money to the tune of Rs four lakh crore stashed away abroad was retrieved and brought back," he said.  
A lot of developmental activities and welfare and poverty alleviation programmes could be launched if the huge black money was brought back to the country, he felt.  
Voicing concern over spiralling prices of essential commodities, he said the soaring inflation had hit the common people hard and concrete steps must be taken in order to mitigate their plight.
Yesterday, the Samajwadi Party supremo had extended support to Ramdev's campaign against black money after the yoga guru met him for over an hour in Delhi.