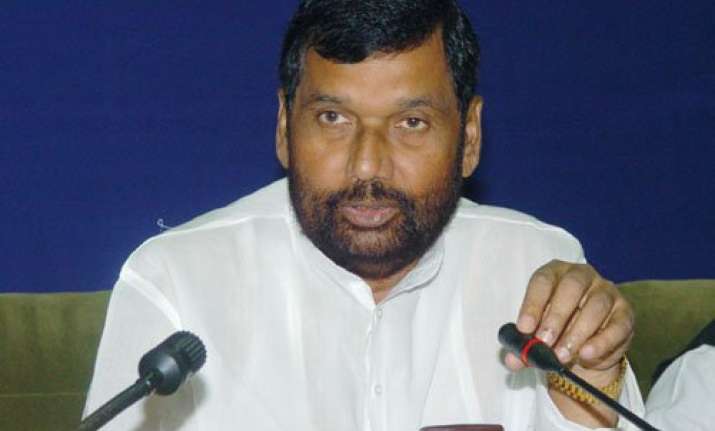 Patna: Union Minister and LJP chief Ram Vilas Paswan today blamed the lack of arrangements by Bihar Government for the stampede outside Gandhi Maidan here and sought a probe by a sitting judge of Patna High Court into it.
"Its nothing but 'lipa poti' (eyewash)... What will they inquire when the people know that an insensitive state government made no arrangement for such a big event of 'Ravana Vadh' which is watched every year by a huge mass of people," he told reporters at Gandhi Maidan.
The Union Food and Consumer Affairs Minister, who visited the incident spot with his son and LJP MP Chirag Paswan, also trashed the inquiry by Principal Secretary Home and ADG (Headquarters) ordered by the state government into it.
"If you want to go to the root of the problem, a probe by a sitting judge of the Patna High Court should be ordered to prevent recurrence of such incidents in future," he said.
"What happened to the probe into the stampede during Chhath festival in Patna two years ago in which too a large number of people had died?" Paswan asked.
The LJP leaders later visited Patna Medical College and Hospital (PMCH) and met the injured at the emergency ward.
Training his guns at former chief minister Nitish Kumar, Paswan said, "The Chief Minister took almost five hours to express grief over the tragedy...this government is insensitive towards the comman man...Where is Nitish Kumar sleeping when people are dying on the streets?"
He also held JD(U), RJD and Congress accountable for the tragedy as the three as alliance partners are running the state government together.
Paswan said Union Home minister Rajnath Singh had spoken to him and assured Centre's help to the state in the tragedy.