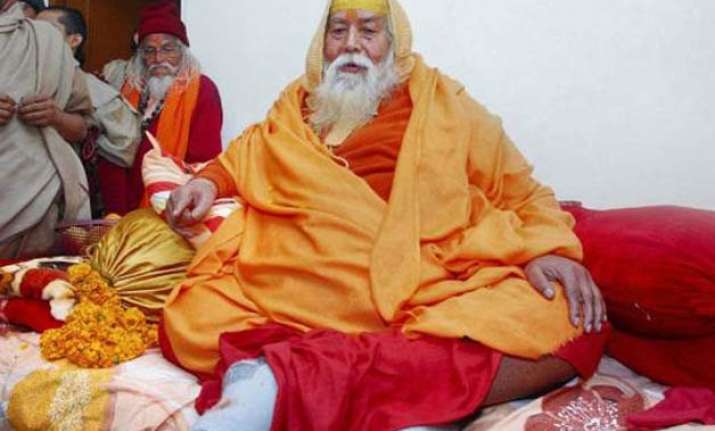 Nashik: Dwarkapeeth Shankaracharya Swarupananda Saraswati who arrived here for the first time for the Kumbh Mela on Thursday said a Ram temple at Ayodhya will be constructed, but not with the help of the BJP government at the Centre, political parties or the RSS.
The Ram temple would be constructed with the support of the people and saints, he told reporters at Khemaji Arogya Dharmashala at Gangaghat here.
"So far, there has been no solution to the Ram temple issue. Ram temple will be constructed at Ayodhya with the support of mahants, sadhus and people, but not with the support of any political parties," said Saraswati, who arrived here on Wednesday.
In recent past, the Ram temple debate has gain momentum with several BJP and VHP leaders saying the temple will be built in the present NDA government regime.
The VHP had said that the huge mandate with which the Narendra Modi government came to power was not only for development but also to deliver on its core issues, including building a grand Ram temple at Ayodhya.
BJP MP from Unnap, Sakshi Maharaj, had seconded the VHP's view on the issue saying the Ram temple will definitely be built at Ayodhya under a BJP government.
However, BJP president Amit Shah had said that the Narendra Modi government doesn't have the mandate to address its core issues as the party needs 370 seats in the Lok Sabha for the purpose.