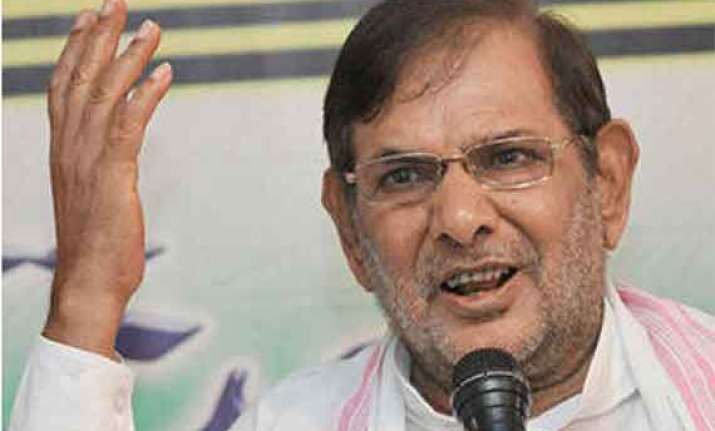 Varanasi: Attacking Narendra Modi for using Lord Ram's picture on the stage backdrop at a rally, JD(U) chief Sharad Yadav today charged that Ram Temple issue was BJP's hidden agenda and the party has chosen Varanasi as the epicentre to spread communalism in the country.  
"BJP's hidden agenda was Ram temple issue and they want to spread communalism in the entire country for which they had chosen Varanasi as its centre to commence," Yadav told reporters here.
The JD(U) chief is in the temple town to campaign for AAP chief Arvind Kejriwal, who is taking on BJP's Prime Ministerial candidate Narendra Modi from here, saying his party is extending support to Kejriwal in order to save the country from communal forces.