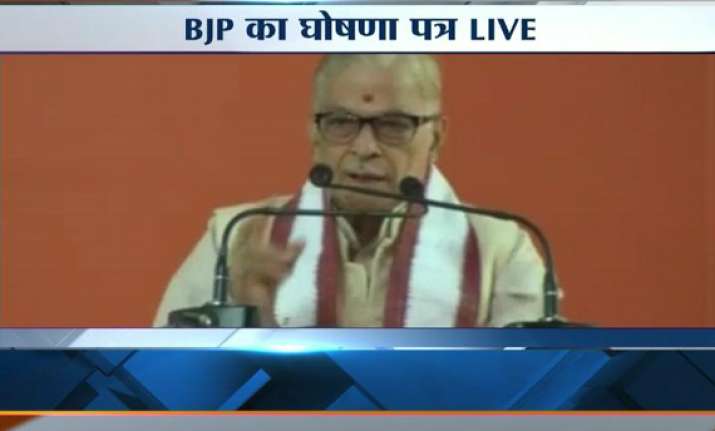 New Delhi: The construction of Ram temple in Ayodhya and repealing Article 370 of the constitution that gives special status to Jammu and Kashmir find mention in the BJP's election manifesto, though the focus largely remains on development and the economy.
The party's stand on these issues is cited in two lines on the last page of the manifesto.
"BJP reiterates its stand to explore all possibilities within the framework of the constitution to facilitate the construction of Ram temple in Ayodhya," the manifesto said.
Asked if the party was trying give the manifesto a religious tone, Murli Manohar Joshi, who headed the manifesto committee said: "It has nothing to do with Hindutva. Hindutva is not an election issue for us."
"This is an issue which is of cultural importance to us," Joshi said.