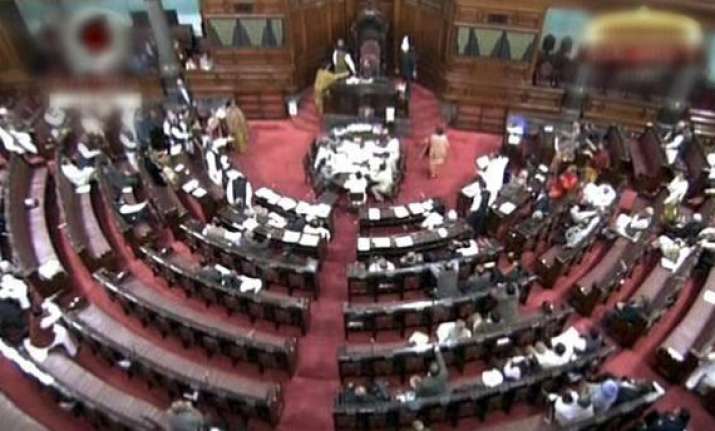 New Delhi, Dec 13: A day after Bahujan Samaj Party chief Mayawati's attack on Rajya Sabha chairman Hamid Ansari, the house Thursday came together to express faith in the chair.
Prime Minister Manmohan Singh said respect for the chairman of the house was necessary for the dignity of the house.
"I would like to convey that our government has full faith and highest regard for you. Respect of the chair is maintaining the dignity of the house," the prime minister said.
He was joined by the Bahujan Samaj Party chief and the Leader of Opposition
Arun Jaitley
, as well as other members of the house.
Prime Minister Manmohan Singh said the government would work with "all sections of the house" to ensure that the respect of the chair is maintained.
"We will find a way to conduct the business of the house smoothly," he said.
His comments came after the Bahujan Samaj Party chief toned down her earlier remarks, and stated that she respected the chair.
Though she made no direct apology, Mayawati said she had "faith" in the chairman, and urged him to get the bill seeking reservation in promotions for Scheduled Castes and Scheduled Tribes passed.
"I respect you, respect the chair, but respected chairman, it is sad that in the last session and in this session the bill for reservation for SCs and STs has not been passed," Mayawati said.
"I have faith in you, that you will find a way to make the house function and get the bill passed," she said.
She urged the chairman of the house and the government to ensure that the bill is passed soon, and appealed to all parties to cooperate.
Mayawati had Wednesday launched a direct attack on chairman M. Hamid Ansari, holding him responsible for delay in the passage of the bill for offering reservations in promotions.
Certain of her comments in the house Wednesday were later expunged.
Leader of Opposition in the Rajya Sabha Arun Jaitley also lent support to the comments of the prime minister.
"What we are seeing today is really the strength of the house. I wish to assure you that the house will speak in one voice," Jaitley said.
He was backed by Communist Party of India (Marxist) leader Sitaram Yechury. The whole house later joined in the assertion of confidence in the chairman.