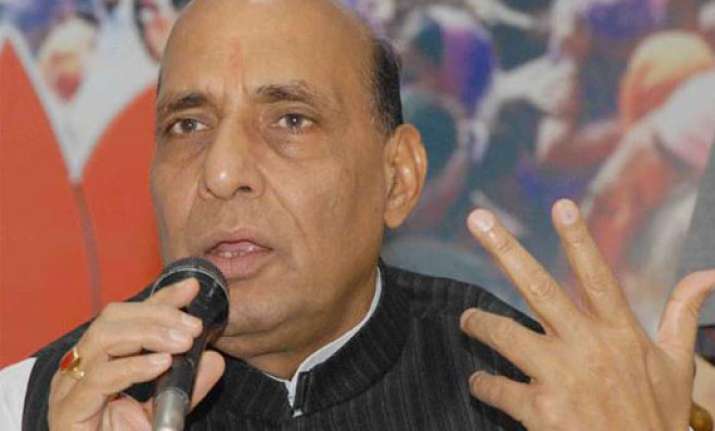 Lucknow: BJP chief Rajnath Singh today regretted his not being able to devote time to Lucknow from where he is contesting the Lok Sabha elections, and said he would make every attempt to reach the city and file his nominations on April 7.
"I know, I will not be able to devote much time here.
But it will be my attempt to reach Lucknow by night irrespective of my political rallies all over the country.
I will file my nominations from here on April 7," Rajnath told party workers at a meeting here.
He said that after elections he would visit every booth level worker and thank them for their hard work in ensuring his victory in this historic seat.