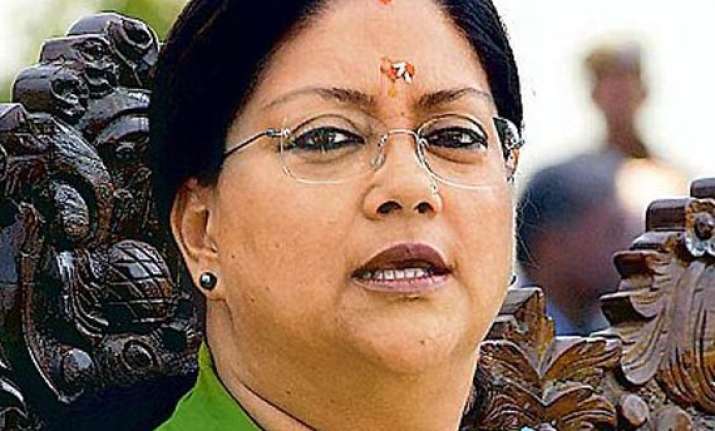 Jaipur, June 4: Rajasthan BJP president Vasundhara Raje yesterday questioned the ongoing probe into the abduction and murder of government nurse Bhanwari Devi, saying that only one CD of the case was taken up for probe while remaining 152 CDs were not looked into.
"Whose names figured in these 152 CDs, why probe was not done in each one," Raje said.
She was addressing a public rally during 'Suraj Sankalp Yatra' in Jayal area of Nagaur district.
"Accused Mahipal Maderna's daughter has been crying since the case was initiated, saying that her father was falsely implicated, and how come the probe on remaining CDs are not done," Raje said.
The former chief minister also attacked the Gehlot government on TET issue.
"If BJP is voted to power in the upcoming Assembly polls, it will abolish teacher entrance test (TET) for BED degree holders, and create direct jobs for them," she said.
In the name of fake vigilance checking report in power sector, the Congress government was "exploiting" farmers and common electricity consumers by charging heavy penalty, Raje alleged. "Even police cases were being filed against alleged defaulters," she said.
BJP government was always committed to provide potable water in Nagaur region and for which a sum of Rs 761 cr was spent during her tenure, she said.
"If party (BJP) comes to power, BJP will bring more potable water in remaining villages and cities of Nagaur district, dominated by Jats," she said.