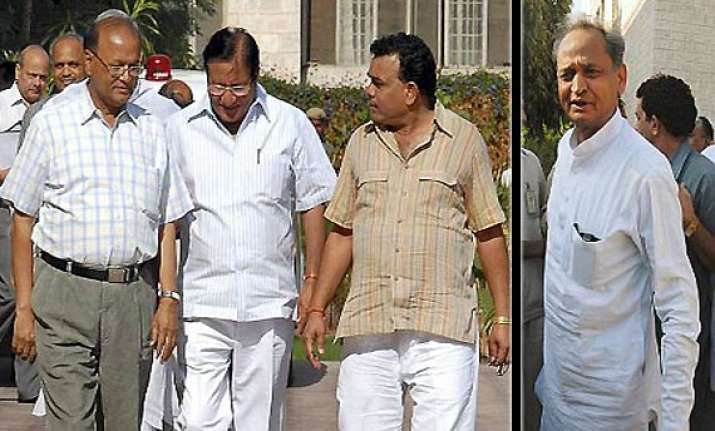 Jaipur, Nov 17: Facing flak over handling of Gopalgarh incident, Rajasthan Chief minister Ashok Gehlot today divested Shanti Dhariwal of Home department while allocating portfolios to his ministers. 

However, he will continue to remain Urban Development and Housing (UDH) and Parliamentary Affairs ministers. 

10 people were killed in a clash between Gujjars and Muslims on September 14 in Gopalgarh. 

Chief minister Ashok Gehlot has kept the Home department with him and made changes to the portfolios of several other ministers, including Babu Lal Nagar against whom there are corruption charges.

Babu Lal was allotted Khadi & Gramodyog and dairy.  Cabinet ministers A A Khan (Medical and health), Beena Kak (Tourism and Women and child development), Harji Ram Burdak (Agriculture), Rajendra Pareek (Industries) continued to retain their portfolios.

However, Kak and Pareek were given additional responsibility of Forest & Environment and mines respectively.  Jitendra Singh continues to hold Energy department but PHED, Ground Water Department and Information and Public relations were added to his portfolio. 

Higher Education department, which Singh also used to hold before the reshuffle, has been allotted to the newly-inducted member Dayaram Parmar.  Amin Khan, who was re-inducted as MoS by Gehlot, was again made Waqf minister. He will also hold Minority department.