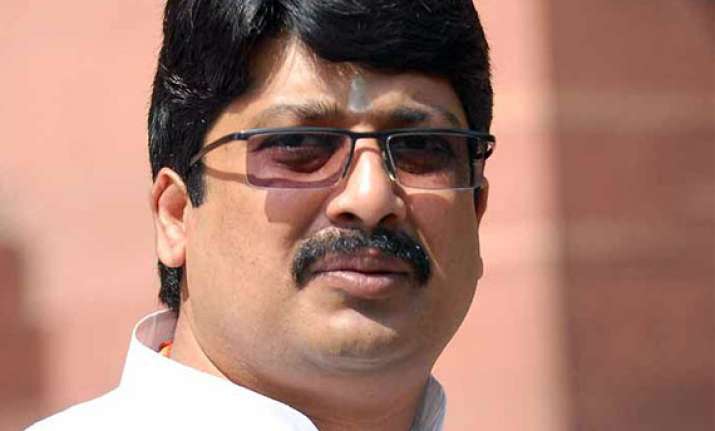 Lucknow: Raja Bhaiyya, the Kunda MLA, who was re-inducted into UP cabinet today is livid with media for holding him guilty in the DSP murder case even before the probe started.
"The media had held me guilty in DSP murder case before any probe was started. Now that I have been given clean chit by the CBI, they should review their working. I am thankful to SP supremo Mulayam Singh Yadav and Chief Minister Akhilesh Yadav for having faith on me," Raja Bhaiya told reporters here after taking oath as Minister.
"It's unfortunate that media made a bad impression of me before the people without any base. They (media) should maintain restraint in such matters," he said.
Raja Bhaiyya, the former Food and Civil Supplies Minister, had to resign from the Cabinet after being named by slain DSP Haq's wife Parveen Azad in the murder case earlier this year.