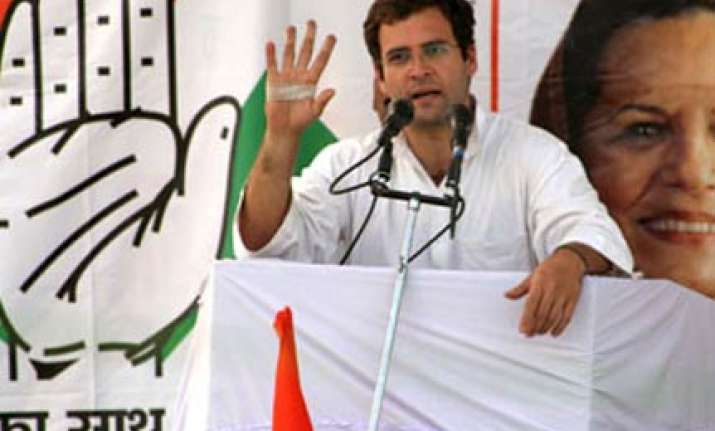 Patna: AICC General Secretary Rahul Gandhi would kick-off his party's election campaign in Bihar on September four and address rallies at Saharsa and Samastipur.  
Talking to reporters here, state Congress Chief Choudhary Mehboob Ali Kaiser said Rahul Gandhi would be addressing a meeting at Patel ground in Saharsa and another at College ground in Samastipur.  
Kaiser said he would request Gandhi to also visit 20 more places in Bihar in course of electioneering to boost the party's poll prospects.He said the state unit of the party had prepared its election manifesto for the forthcoming assembly polls in Bihar and it had sent it to the AICC for approval.  
Reacting to state BJP president Dr C P Thakur's statement that Congress was not in the fight in Bihar, Kaiser said the former would be stunned to see the performance of the grand old party in the elections this time. JD(U) leader Faiyazul Ajam and several BSP activists also joined the Congress at the press conference. PTI