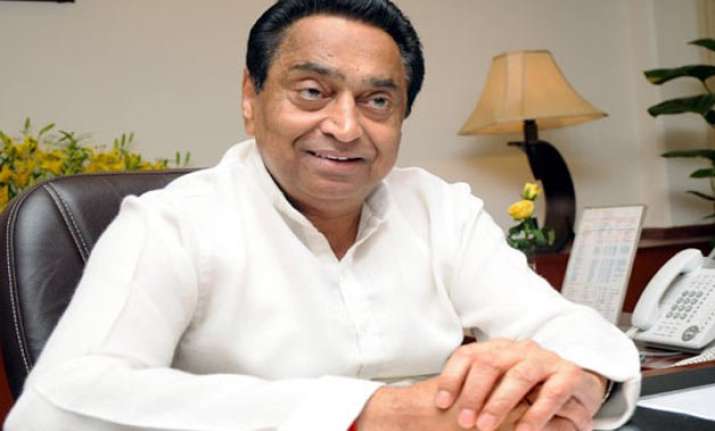 New Delhi: Congress Vice President Rahul Gandhi should be brought as party chief sooner than later despite Sonia Gandhi leading it with great distinction as "fatigue factor will come in", senior party leader Kamal Nath said today.
"I feel Rahul should become the President. I certainly have much more experience. I have seen Indira Gandhi, Rajiv Gandhi and Sanjay Gandhi," he said while dismissing the opinion of senior leaders Amarinder Singh and Sandeep Dikshit that Sonia should continue at the helm and it's still time for Rahul to learn.
Nath said this speaking to Karan Thapar on Headlines Today.
Insisting that there was "no right time or no wrong time" for Rahul to take over, he said there has been a transition in politics and "there is a fatigue factor and it is time Congress must position Rahul Gandhi." Nath said he was not advocating that Sonia should retire and "she can eventually be the mentor of the party".
He also described as "totally incorrect" that 97 to 99 per cent of partymen wanted Sonia to continue and suggested the difference of opinion was only about the timing of Rahul's elevation.
Insisting that keeping in mind the fatigue factor, the party "must position Rahul" for the leadership role, Nath said that Sonia may have a role "where she can guide, she can be a mentor".
The remarks have come amid a raging debate in the party on leadership issue and indications that Rahul may be anointed as party chief after an AICC session.
Nath also said that the sabbattical has done lot of good to Rahul who has now become "more active and more incisive" in public and expressed confidence that the Congress Vice President will keep up the momentum.
Replying to a volley of questions whether Rahul's Kedarnath visit was intended to remove the impression of Congress being pro-minority and anti-Hindu, Nath said the visit was a "totally apolitical" affair and not aimed at any community.
"What took him (Rahul) was his personal faith and not politics. He was there at the opening of Kedarnath temple which is considered auspicious.
"His decision to go there was a matter of faith. There is no politics involved," he said, arguing that had Rahul not gone there on the day of the opening of the temple, there would have been a charge that Congress was leaning towards minorities.
"Nobody is leaning towards anybody," he said adding that the Congress does not function that way.
His remarks came a day Rahul trekked to the revered Kedarnath shrine covering a distance of 16 km.
Asked what wish he had asked in the temple, Gandhi said he did not ask for anything.
"Usually when I go to a temple I don't wish for anything.  That is my habit I don't ask. I went to the temple and did not ask anything. But I went inside I experienced some fire-like energy," the Congress Vice President said.
Nath reminded that Sonia Gandhi had also visited a number of temples. "Rahul has just started...," the former Union Minister said.