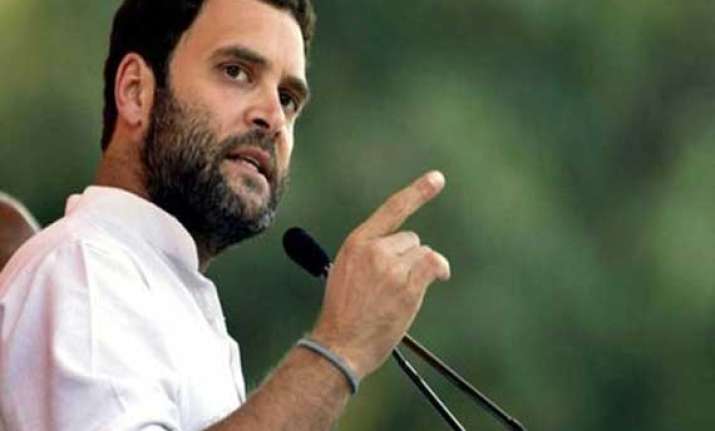 New Delhi: Rahul Gandhi's remarks have been "torn out of context" and "wrongly reported", Congress said today, a day after Election Commission sought an explanation from the party Vice President for reportedly saying that 22,000 people will be killed if BJP comes to power.  
"We have heard about it and there is a notice from the EC.  You can be rest assured that the facts are being torn out of context and are wrongly reported," Congress spokesperson Abhishek Singhvi told reporters here.  He went on to add, "we shall set the record comprehensively straight in our reply." The EC yesterday slapped a show cause notice to Gandhi for his remarks in Solan in Himachal Pradesh on May one.  According to the notice, Rahul had reportedly said:
"People from Japan ask me...they say we are scared over one issue. We will help you, we will prepare roads. But we are scared whether there will be peace...they say whether people of India will fight with each other or not?  "This fear is there in our lives as well. If there is BJP, there will be violence. If there is BJP, 22,000 people will die, because they spread anger...this question was never raised before."
The EC, which felt that Gandhi appeared to have prima facie violated the Model Code of Conduct by making the reported statement, sought his response by May 12 morning.  The BJP had moved the EC against Gandhi for his remarks.  It had provided the Commission with CD of his speech and newspaper clippings.