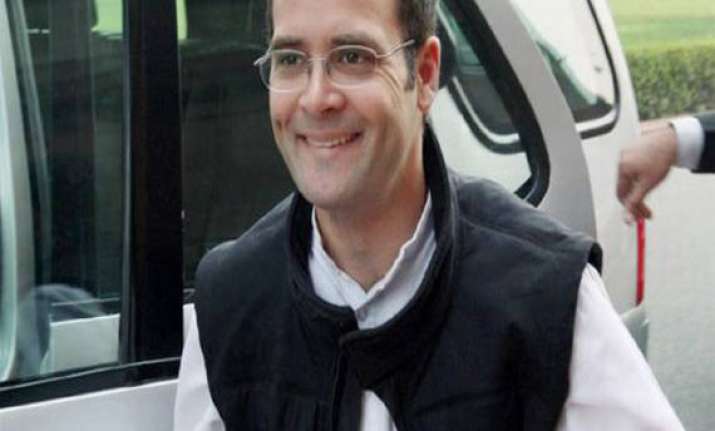 New Delhi: Rahul Gandhi, who skipped the farewell dinner hosted by Sonia Gandhi for Prime Minister Manmohan Singh, raising political eyebrows, today returned to the capital from his foreign trip.
Rahul is likely to speak to the media along with the Congress President tomorrow on the election results. Both Rahul and Sonia have addressed media jointly at AICC headquarters after the drubbing of Congress in Assembly polls in Delhi, Rajasthan, Madhya Pradesh, Chattissgarh a few months back.
Amid reports that Congress plans to insulate Rahul from the blame for the party's widely predicted defeat, party general secretary Digvijay Singh said that no Congress leader including the party vice president has taken any shield in any circumstance.
"We can take victory and defeat in the same spirit," he said. "Wait for tomorrow" was his repeated refrain when asked whether Rahul will take responsibility for whatever be the outcome of this Lok Sabha election results.  "He has never taken shelter against any adversity.
Therefore I absolutely rule out that he will be hiding behind the screen," he said.