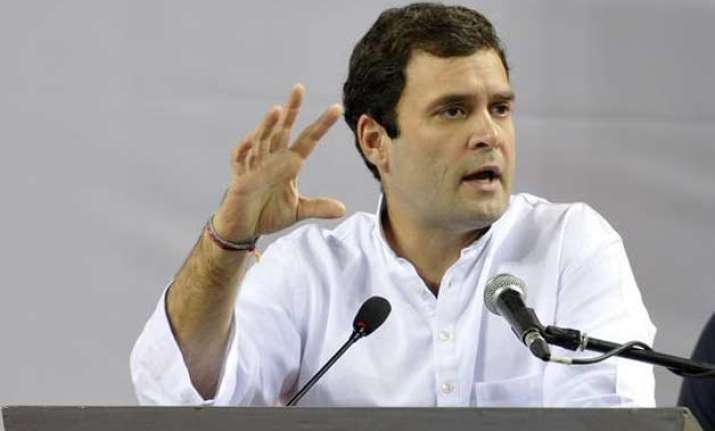 New Delhi:  Congress vice-president Rahul Gandhi on Saturday met a delegation of ex-servicemen and promised them that he and his party would put pressure on the government for implementation of the one rank one pension scheme (OROP).

The meeting took place at the AICC headquarters here.

The OROP has been a long standing demand of the armed forces.

"It has been one year of the Modi government and it has not gone forward on this," Gandhi said after the meeting.

"Army, Navy and Air Force protect the country. We had given money and the decision had also been taken," he added.

"We will put pressure on the government on this. We will take up the issue and ask the government to implement it as soon as possible," Gandhi said.

Finance Minister Arun Jaitley on Friday said that the defence ministry was in talks with various stakeholders on the methodology to calculate the pension of ex-servicemen.

Last week, Defence Minister Manohar Parrikar said that the one rank one pension scheme for the armed forces was likely to be cleared in a few days.