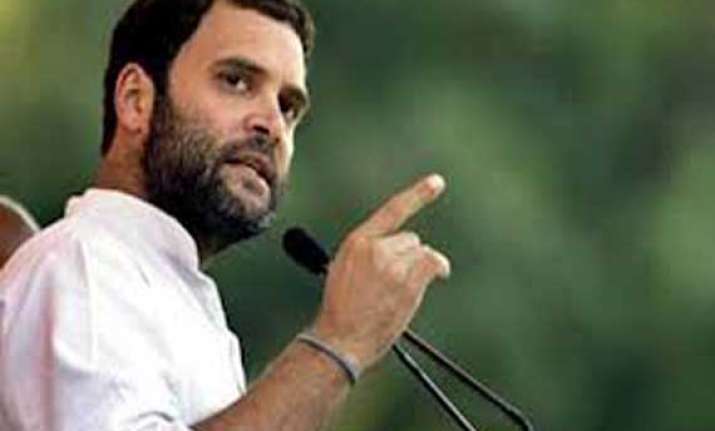 New Delhi: Rahul Gandhi is likely to campaign in Varanasi May 10 in a tit-for-tat response to BJP prime ministerial candidate Narendra Modi who had addressed a rally in the Congress vice president's Amethi constituency.
Congress sources said Rahul Gandhi is likely to hold a roadshow in Varanasi May 10, the last day of campaigning in the seat where Modi is in the fray.
"He (Rahul Gandhi) is likely to go there May 10," a Congress leader said.
Gandhi's campaign in the seat is expected to boost prospects of party's candidate Ajai Rai who is taking on Modi apart from Aam Aadmi Party leader Arvind Kejriwal.
Congress sources said that there is feeling among workers that Congress should pay back Modi in his own coin as he had made a strong pitch to defeat Rahul Gandhi Amethi during his speech in Amethi May 5. Amethi went to the polls Wednesday.
They said Gandhi's visit to Varanasi will charge up party workers in Varanasi and other seats of Uttar Pradesh going to poll May 12 in the last phase of Lok Sabha elections.
Officially, the Congress did not confirm Gandhi's visit to Varanasi but said he would want to be active for the final phase of Lok Sabha poll May 12.
"As soon as that voting is over in Amethi, he would certainly want to be active in the campaign for the final phase," party spokesperson Shahi Tharoor said.