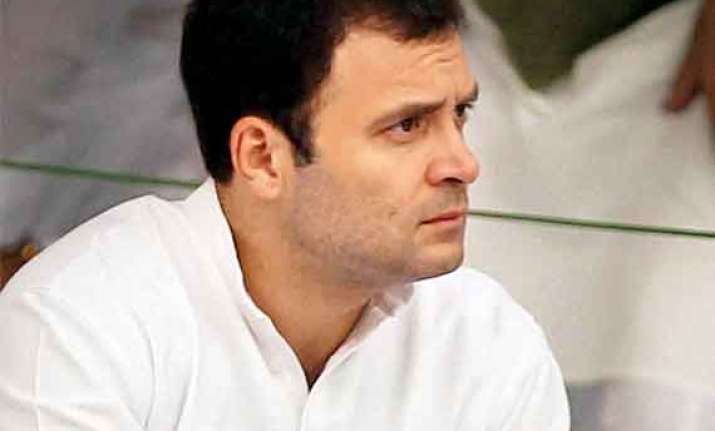 New Delhi: Rahul Gandhi's absence at a dinner hosted in honour of outgoing Prime Minister Manmohan Singh has evoked sharp reactions from Opposition parties, which accused him of "insulting" the PM, but Congress downplayed it saying Gandhi went abroad with his "permission".  
"Where has the Congress' PM candidate gone? Should there be any such mysterious act in this manner.
Sonia Gandhi had insulted (former Congress President) Sitaram Kesri.
In similar manner, Rahul Gandhi has insulted Manmohan Singh, who headed their government for 10 years," BJP leader Tarun Vijay said.  
Shiv Sena spokesperson Sanjay Raut also hit out at Rahul Gandhi, saying the Congress Vice President is behaving like a 'shehzada' (prince) as he is addressed by Narendra Modi.