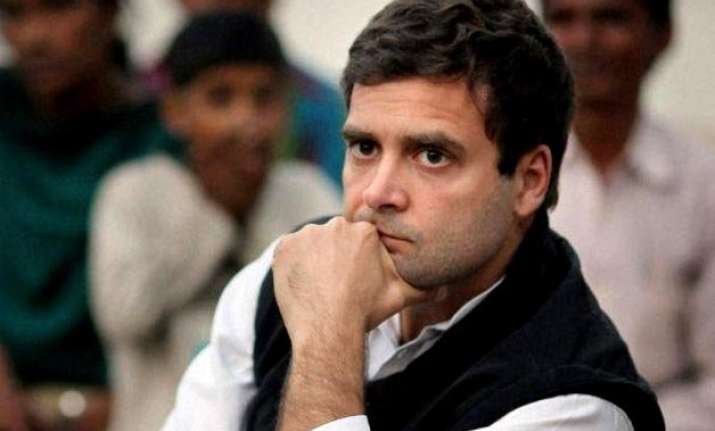 New Delhi: Congress vice-president Rahul Gandhi who has gone a sabbatical 'for a few weeks' is unhappy with lobbies around his mother and Congress president Sonia Gandhi.
Quoting unnamed sources, NDTV also reported that Rahul Gandhi wants to sack many Congress general secretaries and state unit chiefs.
His absence on the first day of the Budget session invited criticism from NCP and BJP. Both NCP and BJP took a dig at Congress saying that it has been reduced to 44 seats in Lok Sabha as its leader is skipping Parliament in the last decade.
Praful Patel, leader of Congress ally NCP also took a jibe saying that all, especially leaders, should take Parliament very seriously to voice the needs of the people.
Without taking Gandhi's name, BJP's youth wing chief and MP Anurag Thakur said the Congress has been reduced to 44 seats in the Lok Sabha due to the absence of its leaders in the Parliament in the last one decade.
"They were missing in the last two Lok Sabhas as well. And this is why the Congress has come to 44 seats in Lok Sabha," he told reporters when asked about Gandhi's absence.
Apart from these leaders, Union minister Kalraj Mishra also commented on issue. He said that leaders from all parties should be present at the start of Budget session. He, however, added that there could have been some compulsion because of which Gandhi could not come.
Meanwhile, senior Congress leader M Veerappa Moily, said his party would continue to function as an effective and constructive opposition under the guidance of Sonia and Rahul Gandhi.