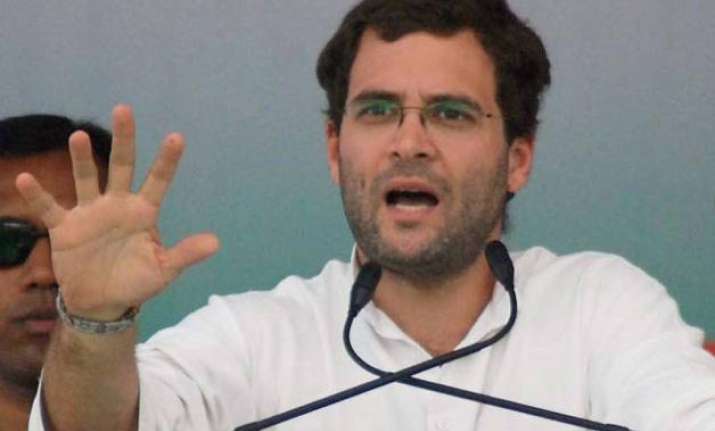 New Delhi: Congress party today announced that its Vice-President Rahul Gandhi has extended his leave of absence and would be back in Delhi by the end of the week. Earlier the party had said that he would return to the capital by Tuesday.
The abrupt disappearance of Gandhi just as the Budget Session of the Parliament began left many wondering. Even his own partymen questioned the timing of his absence as it was one of the most crucial sessions which included the Budget and then Land Bill discussions. The Session so far has been dominated by the Congress's opposition to the government's land reforms, an issue seen as close to Mr Gandhi, but others have had to lead the party on it in his absence.
He will not be present in the house when the Lok Sabha votes on the land acquisition bill Tuesday evening. The congress has only 44 members in the house so even the absence of one member costs heavily to the party.
Though the party has not disclosed whereabouts of  its vice-president but the sources believe he is in a forest monetary near Myanmar capital, Yangon. Congress leaders said he was "abroad for introspection and soul searching before starting a new journey in his life."
Some claim that he took the leave of absence to lodge his protest for not getting full support from the party leaders. It is believed that Rahul will replace his mother Sonia Gandhi as party president in April and will get full control of the party as he demanded. Recent reshuffle in the party, where many state party presidents were changed, was seen as the move to organize party better suited to Rahul.
However, party president Sonia Gandhi refused to comment on reports that her son left the country in anger, over not being allowed to restructure the party.