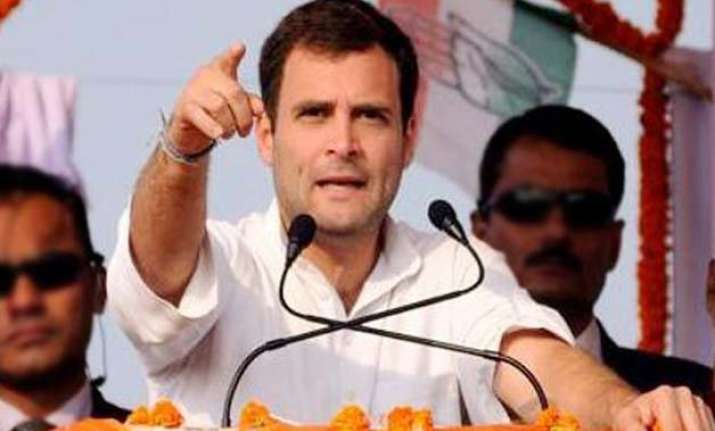 New Delhi: Congress Vice-President and second-in-command Rahul Gandhi will be back in Delhi to address a rally against the Land Bill on April 19, party leader Digvijay Singh said today.
Rahul Gandhi was missing from the first part of Budget session of Parliament. His party intensified its attack on the ruling NDA for the land reforms in absence of the 44-year-old leader.  
A lot of speculation about Rahul's 'leave of absence' has taken place and many dates of his return have been predicted but he is yet to return. Reports suggest that he has traveled abroad, with some suggesting that he is in Buddhist monastery in near Myanmar capital Yangon.
Congress leaders have refused to comment on Rahul's whereabouts and when he is to return. His party has said that his 'leave of absence' is to "introspect and contemplate" for the better future of the party.
In absence of his son, Congress chief Sonia Gandhi led an opposition march in Delhi earlier this month to mark a protest against the land reforms. The party alleges that the amendment in the 2013 land bill is to profit businesses and industries at the cost of farmer's plight.
Congress-led-UPA government passed the land bill in 2013 that made the consent of 80% of farmers compulsory for any acquisition. The amended act by Narendra Modi led government removes the consent class along with the clause that made social impact assessment compulsory.
The NDA government's inability to get the bill passed in Rajya Sabha (where it is in minority) forced it to issue an executive order or ordinance in December. The ordinance expires on April 5 and the Rural Development Ministry is preparing a new decree to replace it.
The amended bill was passed by Lok Sabha but is yet to be approved by Rajya Sabha as united opposition voted against it. The proposal must be passed by both the houses for it to become a law.