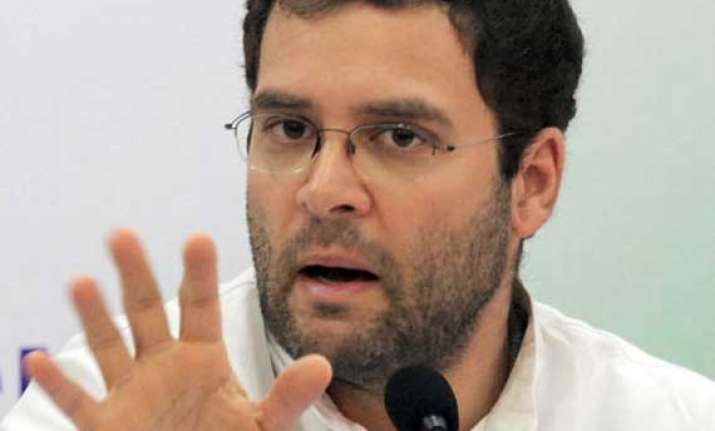 New Delhi: Congress vice-president Rahul Gandhi is all set to create history tomorrow when he will be addressing his first all-women rally at Tumkur in Karnataka.
Rahul's rally is targeted at reaching out to 49 percent of the electorate comprising of women, ahead of upcoming general elections.
The Congress is planning more such rallies in Maharashtra, Himachal Pradesh, Uttarakhand, Assam, Haryana and Uttar Pradesh in coming weeks.
Rahul's decision to address all-women rally becomes significant in view of the fact that he has been advocating better participation of women on all decision-making platforms both inside and outside Congress party.