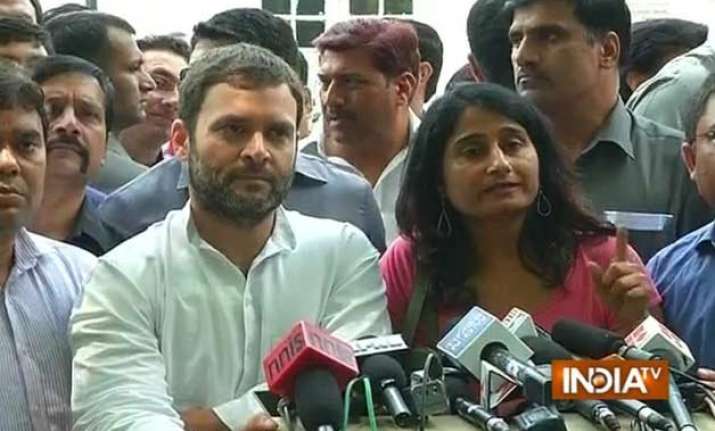 New Delhi: Congress vice-president Rahul Gandhi today met a delegation who booked residential flats in and around the National Capital Region at the patty headquarters in New Delhi.
He listened to their woes and complaints against the Narendra Modi government's recently approved Real Estate (Regulation and Development) Bill.
Addressing the media after brief meeting, he said that the government has cheated the middleclass people.
"I met home buyers today. In case of land middle class is being stifled. In case of land, not only farmers, not only labourers but the middle class is also being cheated by government," he said.
The Congress leader further said that bill by government lacks transparency.
"The major difference between UPA Bill and BJP's proposed Bill is that it lacks transparency. The BJP Govt amended the Real Estate Bill in order to benefit the builders, not buyers. They have made it from pro flat buyers to pro builders," he said.
He also vowed to raise the voice of middle class on the issue. "I have promised that, the way I stand with farmers, I strongly stand with home buyers and middle class," he said.