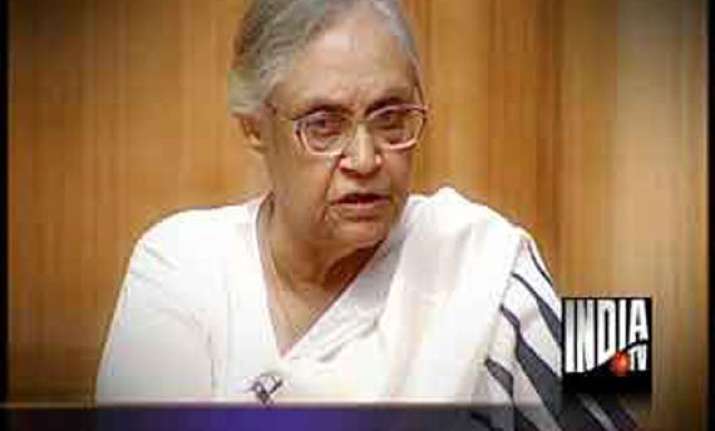 New Delhi: Delhi chief minister Sheila Dikshit has said Congress vice president Rahul Gandhi should not have used  words like 'nonsense' for the ordinance on convicted lawmakers later withdrawn by the Centre.
Appearing in
Rajat Sharma
's show Aap Ki Adalat on India TV, Dikshit said "you can say that some other words could have been used in place of nonsense." 
On being pointed out that the ordinance was cleared by the Union cabinet and almost all big guns of the Congress party had spoken in favour of it, Dikshit said it was all part of the system  and what Rahul said was the "people's voice".
Asked whether Congress was afraid of Narendra Modi,  she said  her party was not at all afraid of Modi and " if he wants to be the Delhi chief minister, he can come."