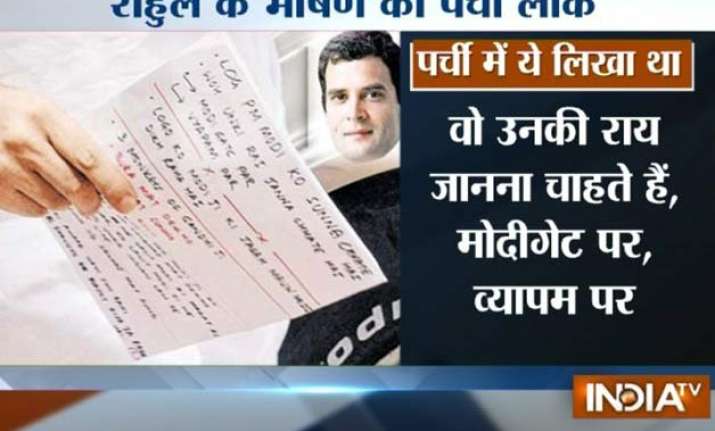 New Delhi: Congress vice-president Rahul Gandhi used the Roman script to speak inside the Lok Sabha at the time of Lalitgate debate on Wednesday.
Rahul was caught on camera yesterday holding a sheaf of papers on which his speech was penned in Roman script.
The image has now gone viral on internet.
Also, the most common 'Three Mystic Apes' were written on the piece of paper in Roman. But Rahul couldn't manage to read it fluently inside the Parliament and he looked at it thrice to read it out.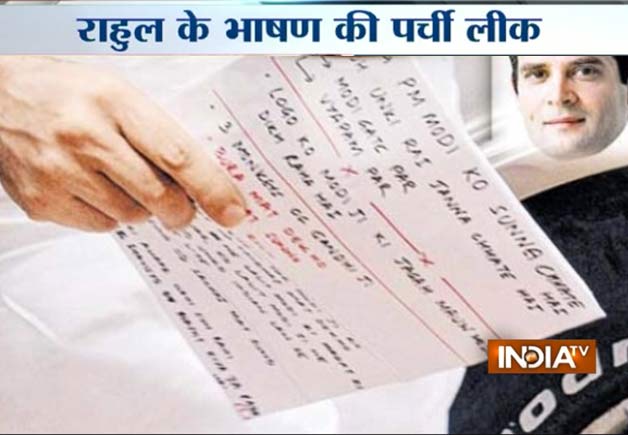 Generally, Rahul reads written speeches whether he is inside the Parliament or addressing any rally or press conference.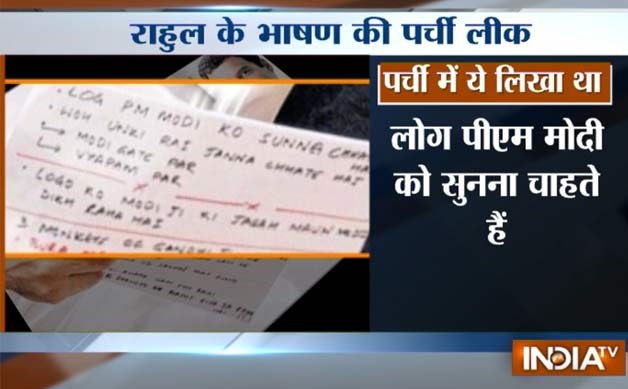 Earlier, Rahul was caught copying a condolence message from his mobile for quake victims from phone at Nepal embassy.