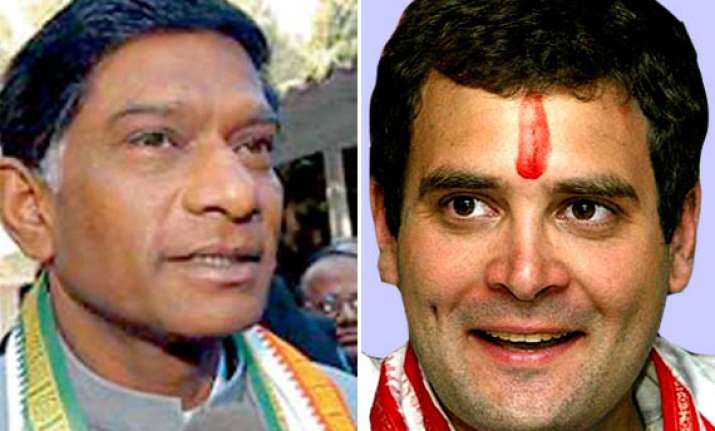 New Delhi, June  5:  Rahul Gandhi should now come out of the Youth Congress and NSUI mode and play a larger role in the party, senior Congress leader Ajit Jogi said on Monday.
"It is time for you to come out of Youth Congress and NSUI syndrome and take main responsibility in the party," former Chhattisgarh Chief Minister Ajit Jogi said at the meeting of the Congress Working Committee, party sources said.  
The response of Rahul Gandhi was not known as neither did he nor any other party General Secretary spoke at the meeting. None of the other leaders spoke on Jogi's suggestion, party sources said.
At the press conference called to brief media on the deliberations, Finance Minister Pranab Mukherjee insisted that the Congress is the only major party which has consistently brought new leadership. He was replying to a question on whether the CWC saw suggestions to give major responsibility to Rahul Gandhi in the government.
"Various members had various suggestions. Obviously young Congress leaders will have to come. Older chaps cannot continue for all the time. Congress has tradition of providing young leaders, new leaders whenever the situation demands," he said adding that this is visible in the changes in the leadership of the party from 1960 to 2004.