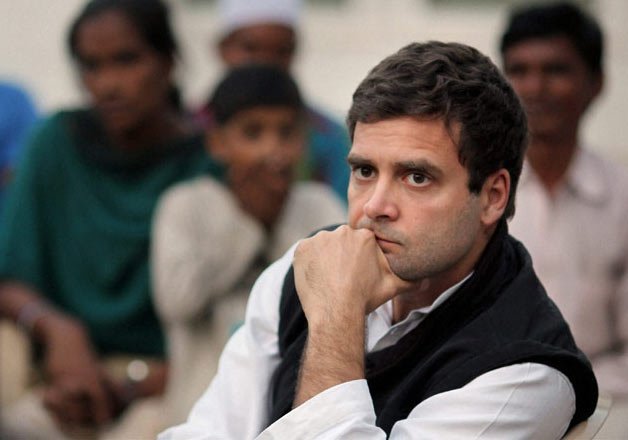 New Delhi:  The last rites of investigative TV journalist Akshay Singh, who was covering Vyapam scam, were held today in the capital where Rahul Gandhi and Delhi Chief Minister Arvind Kejriwal were among those present, amid mounting outrage over his mysterious death.  
Delhi BJP Chief Satish Upadhyaya, Deputy Chief Minister Manish Sisodia, DPCC chief Ajay Maken and Congress leaders Digvijay Singh and Randeep Singh Surjewala also attended the cremation at Nigambodh Ghat in East Delhi.  
Singh, who was working with TV Today group, died yesterday after he interviewed parents of a girl who was found dead after her name figured in the massive admission and recruitment scandal in Madhya Pradesh (Vyapam).  
This morning, a Dean of a Jabalpur Medical College, said to be probing fake examinees in the Vyapam scam, was also found dead under mysterious circumstances at a hotel in south-west Delhi's Dwarka.
At least 25 accused and witnesses have died so far in Vyapam scam, an admission and recruitment racket allegedly involving several bureaucrats and politicians.  
The Congress and Aam Aadmi Party mounted a sharp attack on the BJP government in MP demanding a thorough investigation into the deaths of a number of persons allegedly related to Vyapam scam.
Congress Vice President Rahul Gandhi said he was "pained" to meet the family members of the journalist.  
"Pained to meet the mother, father &sister of Akshay Singh. My prayers are with them in this time of terrible grief: Rahul Gandhi," said a tweet on his Twitter handle 'Office of RG'.
Kejriwal demanded steps to ensure that the guilty are punished and there are no more deaths.
Also Read: Vyapam scam: Jaitley for 'very fair inquiry' into scribe's death
"Vyapam scam n all deaths so far ought to be thoroughly investigated. Guilty must be punished. Something MUST be done to prevent more deaths," the Delhi CM tweeted.  
Minutes after the interview on Friday, 38-year-old Akshay Singh had started frothing at the mouth. He was rushed to civil hospital and later to a private hospital in Jhabua in MP, but doctors failed to revive him.
From there he was taken to another hospital in nearby Dahod in Gujarat, where he was declared brought dead.
Singh had called on the parents of Namrata Damor, whose body had been found under near railway tracks in Ujjain district on January 7, 2012.
Amid doubts being raised over the circumstances of Singh's death, Finance Minister Arun Jaitley has also favoured a "very fair inquiry" into the matter.
"Since various issues are being raised with respect to the circumstances of this death, it would be absolutely important that a very fair inquiry is held so that all doubts can be set at rest," Jaitley said.
"My condolences on sad and untimely demise of young journalist Akshay Singh. My thoughts and prayers are with the bereaved family," he also tweeted.
Aam Admi Party demanded removal of MP Governor Ram Naresh Yadav and also urged for a Supreme Court monitored probe in the scam and deaths by a Special Investigation Team (SIT).
Condoling the death of scribe Singh, Madhya Pradesh Chief Minister Shivraj Singh Chouhan said his government is writing to the High Court-constituted SIT probing the scam to investigate his death.
Chouhan said his government has no objection if the High Court gets the probe into the Vyapam recruitment scam done by any other agency including CBI.
Some reports have claimed that 44 people associated with the scam have died so far.
The most high-profile death was that of Shailesh Yadav, son of Madhya Pradesh Governor Ram Naresh Yadav. Shailesh, 50, was found dead at his father's residence in Mall Avenue area of Lucknow on March 25 this year.
Ram Naresh Yadav, also a former chief minister of Uttar Pradesh, was himself named as accused in the scam before getting relief from court.