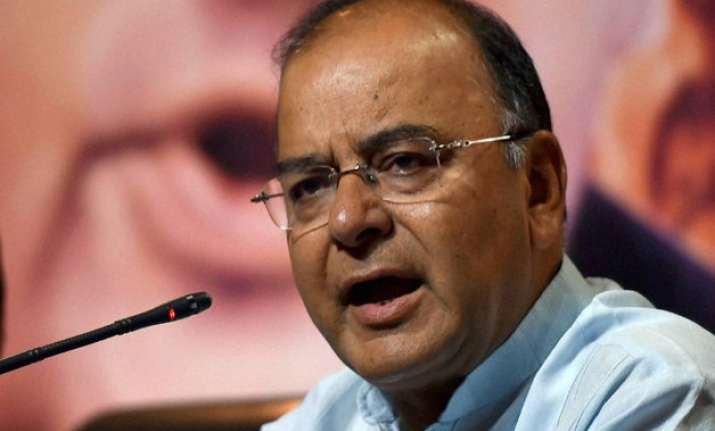 New Delhi: The Centre today said that a "very fair inquiry" should be conducted to put to rest all doubts over the mysterious death of TV journalist Akshay Singh while covering the Vyapam scam in Madhya Pradesh even as Congress wanted a CBI probe into the case.
"Since various issues are being raised with respect to the circumstances of this death, it would be absolutely important that a very fair inquiry is held so that all doubts can be put to rest," Union Finance Minister Arun Jaitley said.
In a tweet, the minister also condoled the "sad and untimely" demise of the 38-year-old journalist and said that his "thoughts and prayers are with the bereaved family".
Terming the incident as "extremely shocking" and questioning Prime Minister Narendra Modi's "silence" on "scams", Congress spokesperson RPN Singh said, "It is very simple for the state government or Chief Minister of Madhya Pradesh to write a letter for a CBI inquiry and the central government will act on it."
He said, "If we see the scams -- be it the Vyapam scam, the rice scam in Chhattisgarh or what is happening in Rajasthan, with ministers in the Modi government, the Prime Minister seems to be not breaking his silence.
"It seems that he has given tacit support to all these scams. It is extremely evident."
Congress further alleged that it "seems the Prime Minister is only interested in saving all these people and even when journalists are dying... It seems he tweets on everything in the world except this."
On its demand that MP Chief Minister Shivraj Singh Chouhan should seek a CBI probe, he said, "Why not have a CBI inquiry? What he is saying will be only credible once the CBI gives him a clean chit.
"That definitely means that he has something to hide. How many more deaths will it take for the central and state governments before a fair trial is ordered." 
Jaitley said it was a matter of deep sorrow that a "very competent" journalist died while performing his duty.
"I deeply mourn his (Singh's) death. My condolences to the family members," he said, adding that a "very competent" career has been cut short, the best in whom was yet to come.
Union Law Minister Sadananda Gowda, too, expressed grief, saying, "I really feel sorry and really it is a matter which needs to taken care of."