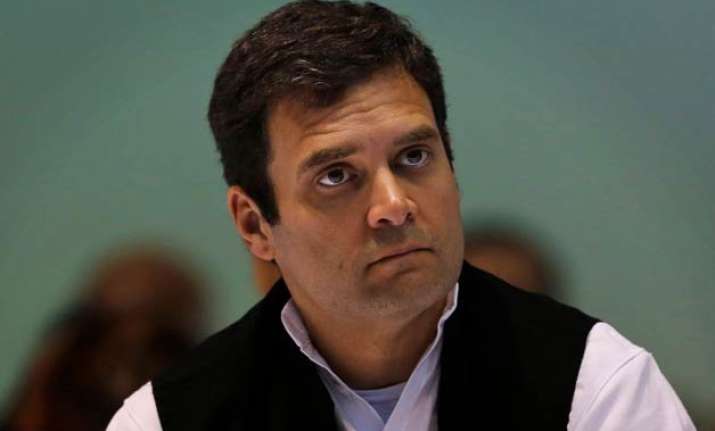 New Delhi: Change of guards at the helm in the Congress will now take place in September with party deciding to delay the All India Congress Committee (AICC) session by six months. 
It is most likely that a decision to elevate Rahul Gandhi from the current vice-president post to party president post will be taken at the meet. 
A senior Congress leader said that AICC session delegates will elect the party president. 
ALSO READ: Wherever Rahul Gandhi is, he is safe: Salman Khurshid
He said that there was a proposal to call a special AICC session in April to effect organisational changes but it is unlikely to happen this month. 
"The Congress president can use her discretionary powers to convene a special session. But this is not the plan anymore," the leader was quoted as saying in a report published in Indian Express.
The leader added. "September session will be followed by a plenary, which includes block-level representatives in addition to district- and state-level representatives."
Many leaders of the party had said earlier through different statements that decision-making in Congress was divided between party president Sonia Gandhi and Rahul.
Kamal Nath, a member of the party had also said that it wasn't fair to judge Rahul Gandhi since he doesn't have full power.
It is very interesting to note that Rahul has been on a leave for over a month, before the Budget session of Parliament began.