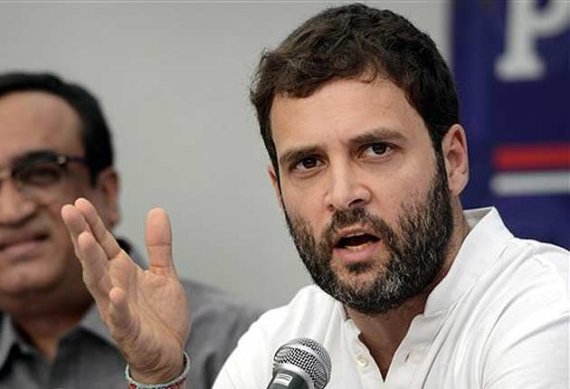 New Delhi: Rahul Gandhi today directed weeding out of bogus members in the organisational elections to make Congress fighting fit in the wake of the debacle in Lok Sabha and Assembly polls.
The Congress Vice President wanted the party polls to be "free, fair and transperent" and sought utilisation of the opportunity to "reinvigorate and rejuvenate" the organisation.  Gandhi said full powers have been given to the party's Central Election Authority (CEA), headed by senior leader Mullappally Ramachandran, so as to make the exercise truly effective.
He was speaking at a meeting of AICC General Secretaries and PCC Chiefs on the organisational polls, his first formal interaction with top party leaders here after the defeat of Congress in Assembly polls in Maharashtra and Haryana.  Organisational polls in the past have often been marred by accusations of bogus members.
Central leaders of the party now say that there are least chances of bogus membership in view of new safeguards, including photo identity cards.  Ramachandran, a former Union Minister, has claimed that Congress will have a "100 per cent transparent" organisational election this time.
Party General Secretary Janardan Dwivedi said that this would be the first organisational polls after Congress amended its constitution in the Burari session in 2010 for party polls after five years instead of three years in practice earlier.  Dwivedi said that the PCC Chiefs who also attended the meeting along with AICC General Secretaries were told that the tentative schedule for the party polls released by the AICC would be followed.
The schedule says that the membership drive will be concluded by December 31 and the New Year would see conduct of polls from the block level to that of AICC members. The election of Congress President is scheduled in July.  Sonia Gandhi holds the record of having the longest tenure as the Chief of the party which was founded way back in 1885. She is at the helm since March 1998.  
The organisational elections will not have a vote for the post of the Congress Vice President as there is no such post under the party constitution. Earlier, late leaders Arjun Singh and Jitendra Prasada had been party Vice Presidents while the late Kamlapati Tripathi was the party Working President.