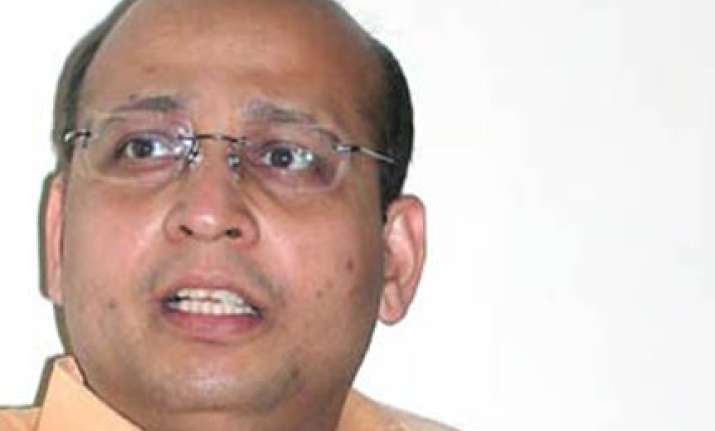 With the bypolls throwing up a a positive result for the ruling party and its allies, Congress today showered praises on Rahul Gandhi saying his "visible and invisible hands" contributed to the victory.
"The visible and invisible hands of Rahul Gandhi, his message and his style of work are present everywhere. His strategy is long and medium term," Party spokesperson Abhishek Singhvi told reporters here, a day after Congress won ten of the 31 assembly seats and Firozabad Lok Sabha seat in bypolls.
Extolling the contributions of the young Congress leader Singhvi said "benefits of his long-term thinking are visible everywhere".  "Rahul Gandhi is not afraid to experiment, to risk. He believes status quo is a bigger risk," he added recalling the contributions of Rahul in building the foundations of NSUI and Youth Congress by strengthening the cadres in states like Kerala where the party won all three seats in the bypoll.  Despite Congress' victory in Firozabad in Uttar Pradesh, the spokesman admitted much more needs to be done in the state where ruling BSP fared extremely well in the assembly bypolls. 
The Congress leader, however, said the over-all results in the 31 assembly seats show Congress is "the most acceptable face politically and socially and the only pan Indian movement."  Taking a dig at Left parties which won just one seat, Singhvi said "the writing on the wall is clear. If they cannot read it, it is their misfortune."
Asked about the loss of its sitting assembly seats held by union ministers in UP, Singhvi said "in UP, we recognize the fact that we have to do more.
There are areas in UP where Congress is weak but we have improved upon our previous performance."  At the same time, he described the victory of party nominee Raj Babbar in Firozabad as "spectacular" and pointed out that the constituency and neighbouring Kannauj were the family strongholds of the "principal opponent" (SP).
Indicating the roadmap of Congress in the state, Singhvi said the party's growth will be at the cost of BSP, BJP and Samajwadi Party in the state. PTI