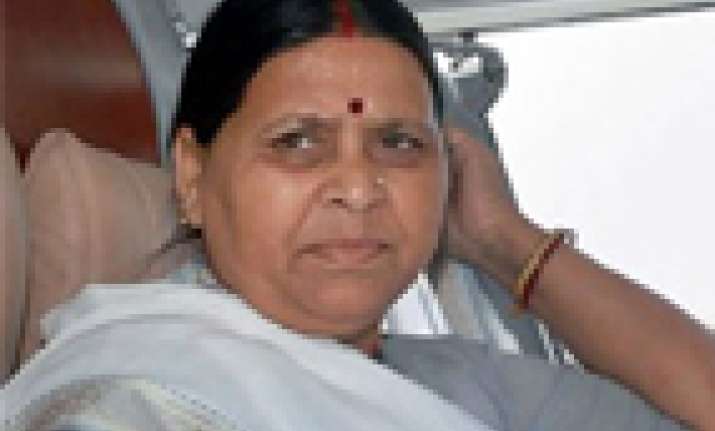 Patna: Former Bihar chief minister Rabri Devi, contesting the Lok Sabha election from saran constituency as an RJD candidate, is owner of 65 cows and calves, according to an affidavit she has filed with her nomination papers.
In the last four years, the number of her cows and calves has decreased. In 2010, when she contested the state assembly election, Rabri Devi owned 62 cows and 42 calves.
"Most of the cows and calves were at her husband and RJD chief Lalu Prasad's cattle shed in Danapur town on Patna's outskirts," said a Rashtriya Janata Dal (RJD) leader close to Lalu Prasad.
The former chief ministers Lalu Prasad and his wife are well known for their love for cows.
Another RJD leader said when Rabri Devi was the chief minister, she had over 100 cows and calves and most of them were kept in the specially designed shed at her official residence.