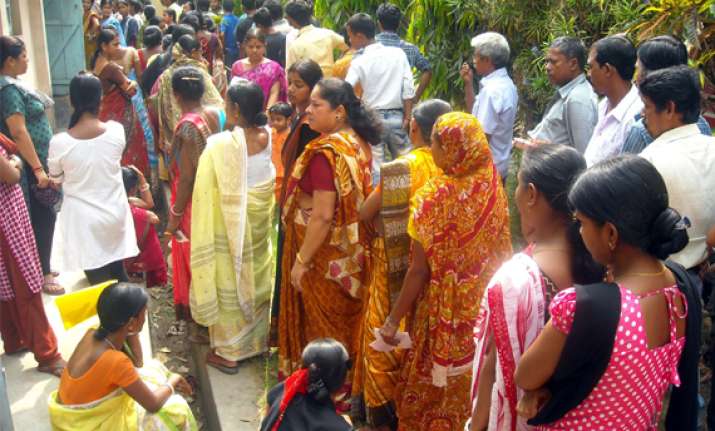 Agartala: A quarter of Tripura's electorate cast their ballot till 10 a.m. Monday as polling was held in one of the two constituencies in the state, an official said.
Balloting took place in West Tripura constituency with no untoward incidents reported so far, officials said.
"Long queues were seen in most of the 1,605 polling stations. An excellent weather helped the voters to come to the polling booths early," Tripura Chief Electoral Officer Ashutosh Jindal told IANS.
He added that so far 25 percent votes were cast in the parliamentary constituency.
The balloting started at 7 a.m. and it will continue till 5 p.m.