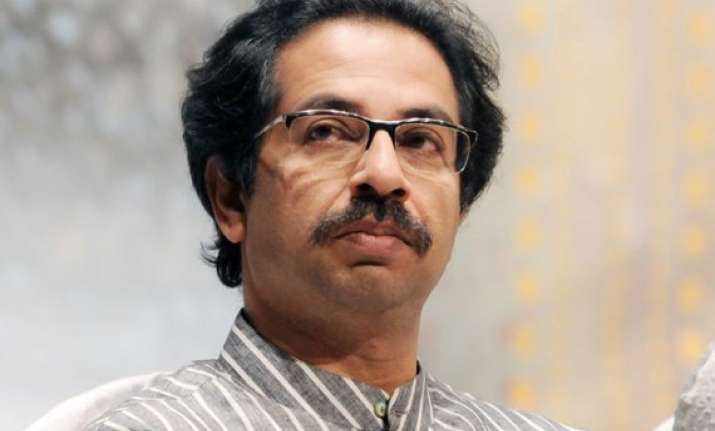 Alibaug (Maharashtra): Shiv Sena chief Uddhav Thackeray today attacked Peasants and Workers Party (PWP), which has a stronghold in Raigad district, saying the party has ruined farmers' interests.
The Sena leader said the work undertaken by PNP Maritime Pvt Ltd, a company owned by PWP leader Jayant Patil, in Alibaug has destroyed agricultural land, thereby affecting farmers.
He said that during the 2014 Lok Sabha election, both candidates of PWP (from Raigad and Maval seats) were brought from NCP and after losing, they once again joined NCP.
The Sena chief said that in every election, the candidate (in Raigad region) is from the family of Jayant Patil.
Addressing a poll rally here, Thackeray requested the spiritual leader of Raigad region Appasaheb Dharmadhikari to not to say 'no' to the monument of Nanasaheb Dharmadhikari (spiritual Guru) that was to be constructed at Khanavin in Alibaug taluk.
After the state assembly elections, Shiv Sena will form the government in Maharashra and the government will build a monument of Chhatrapati Shivaji in Mumbai, he said.
Taking a jibe at prominent leaders holding rallies across the state, he said that they all are not aware of the problems of Maharashtra.
"As a member of the Thackeray family, we never bend before anyone. Our government will keep all the promises," he said.