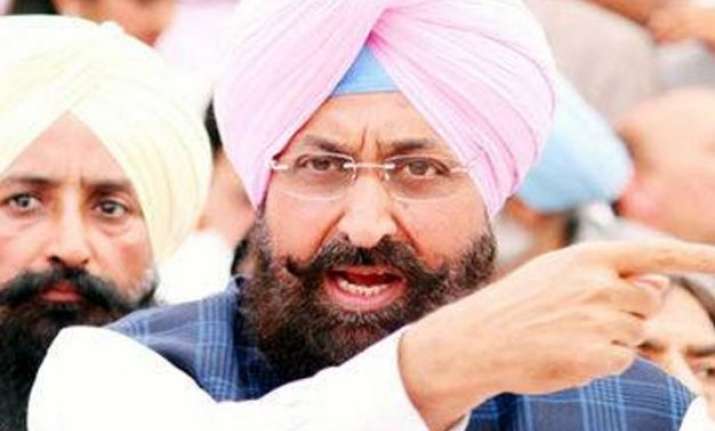 Chandigarh: Claiming that Punjab is once again under "terrorist threat", state Congress chief Pratap Singh Bajwa said today's terror attack in Gurdaspur district should serve as a wake-up call for both the Centre and the state governments.
"The state already has a history of terrorism. Punjab has passed through the dark days earlier. Today's incident is very serious. Punjab once again is under terrorist threat, for sure. The governments at the Centre and in the state will have to take a very serious view of this," Bajwa told PTI.  The former Gurdaspur MP claimed that the "Khalistani elements are again trying to regroup".  
"What has been reported in the press is that such elements in Pakistan are also under pressure by their agencies over there to go into Punjab and create trouble," he said.  
"This should also be seen as a coordinated effort between Jammu and Kashmir outfits and Khalistani elements to show their presence once again in Punjab," he claimed, adding, "So, the Government of India will have to take a very serious view of this incident."
Continuing further, he claimed, "It could again be a revival of terrorist activities in Punjab...what I feel there is a close coordination between J-K radicals and Khalistani elements."
"There are group of Khalistanis who are under training in Pakistan for the last couple of years. They were under a lot of pressure to cross the border and create trouble in Punjab," he claimed.
Bajwa said in Punjab, former radicals, Khalistani elements have again started to raise their heads.  "Yesterday, pro-Khalistan slogans were raised at a function in Patiala where Chief Minister was attending," he said.
He also suggested CM Badal not to "follow appeasement policy towards fundamentalist elements".  "Punjab has passed through dark days of terrorism and Punjabis have suffered a lot...," he said. .