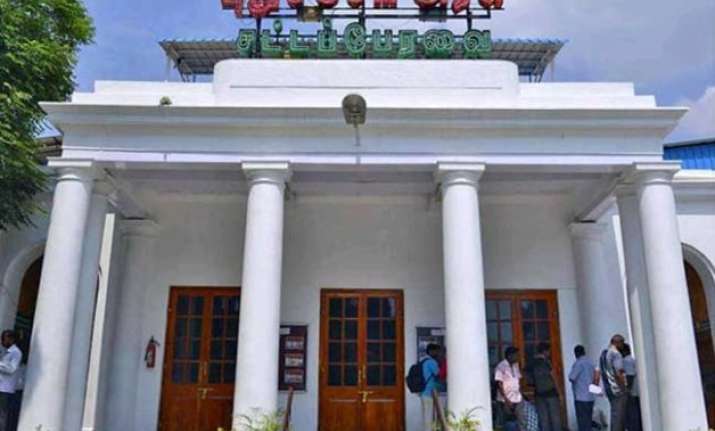 Puducherry: The budget session of the Puducherry Assembly would begin from March 11 with the customary address by Lt Governor Lt General (retired) A K Singh.
The session is likely to go on till first week of April.
A meeting of the Business Advisory Committee will be held soon to decide the date on which the Chief Minister N Rangasamy would present the budget for the fiscal 2015-2016, Assembly sources told PTI.
The House has 30 elected and three nominated legislators. The ruling AINRC has a strength of 15 MLAs and the lone independent member V M C Sivakumaris also supporting the government.
The modification of free rice scheme by the government to disburse cash of Rs 300 per family instead of ten kilo rice every month would be among the issues that might be raised in the session.
The AIADMK has opposed the modification stating that the revised scheme would meet with failure as several practical difficulties would arise particularly when a major chunk of families were yet to be covered under Unique Identification Number scheme.
The DMK has however welcomed the modification.