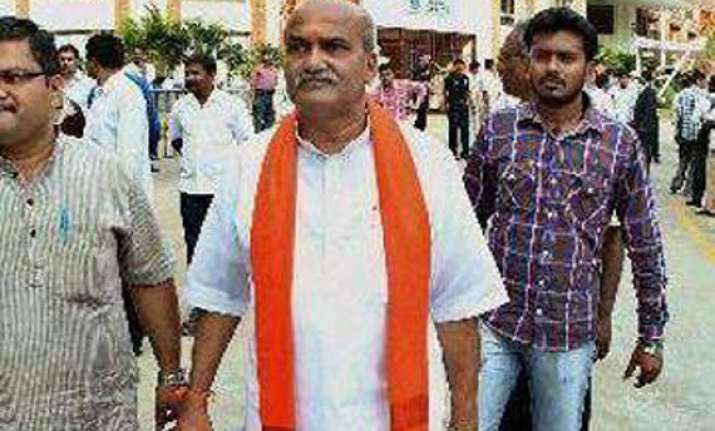 Mangalore: In a Pramod Muthalik-like episode for Congress, an accused in 2009 Mangalore pub attack case who was also former legal adviser to right wing outfit Sri Ram Sene, linked with the infamous incident, today joined the party only to be disowned by it hours later.  
Dinakar Shetty, the 28th accused in the case, was among the many from different parties and other individuals who joined Congress at a workers convention here.  
But hours later, the district Congress president in-charge Kodicchal Ibrahim issued a one line statement, which citing "some confusion", said that he had not been admitted in the party.
"Against the backdrop of some confusion, he has not been admitted in the party," it said.  
The Congress' U-turn is almost a replay of BJP admitting controversial chief of Sri Ram Sene, Muthalik, into the party on Sunday and dumping him hours later setting aside his membership following criticism within the party and from its opponents.