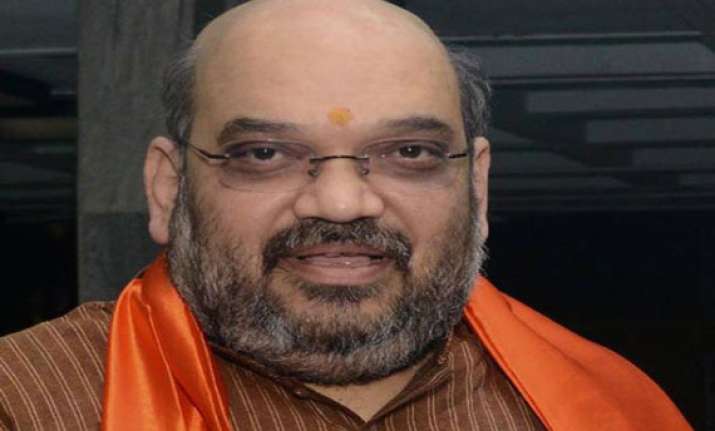 Lucknow: BJP leader Amit Shah today demanded an inquiry into allegations linking Congress candidate Ajay Rai, who is pitted against BJP prime ministerial candidate Narendra Modi in Varanasi, to illegal gun trade.  "I want to ask Congress that a few days back, attributing to secret reports, a news channel said that Ajay Rai's name was linked to AK 47 trade. I demand an inquiry into it," Shah told reporters here.
"I want to ask Congress that why it was silent on the issue for the past three days. Neither Sonia nor Rahul are speaking on the issue. They should react and clarify Congress' stand on this issue," he added.
Shah said that the people of the country have decided to bring a change at the centre.
He alleged that Congress was left with no meaningful issues and even its top leaders instead of telling people about their government's achievements, were concentrating on levelling personal allegations "Congress vice-president Rahul Gandhi appeals that there should be security for women and corruption should be rooted out. I want to ask that you have been in power for the last 10 years, hy all this was not done," he said.  
"Why are the people of the country disappointed. The Centr's position was laughable on the issues of security of the borders and foreign policy, but no Congress leaders is answering," he said.
Shah said that Modi would file his nomination on April 24 after which "BJP wave would turn into a tsunami".