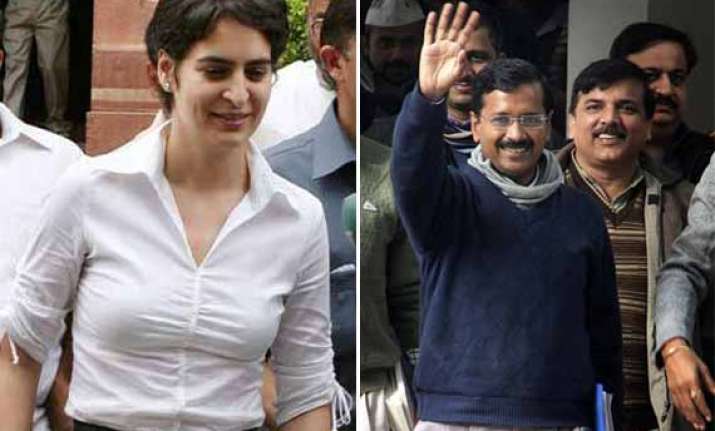 New Delhi: The BJP has reacted sarcastically to the letter that Priyanka Vadra has written to the SPG Director asking for withdrawal of special treatment given to her children and herself in case her husband Robert Vadra is subjected to the same treatment.
Comparing Priyanka to AAP leader Arvind Kejriwal, the BJP has accused her of teaching "somersault of convenience".
"Mrs Vadra has taught us what is 'Somersault of Convenience'. She is second only to Mr Kejriwal in teaching this acrobatics," BJP spokesperson Sambit Patra tweeted. 
The BJP's reaction came after Priyanka wrote a letter to SPG Director and told him that they were given special privileges by the agency itself without asking for them.