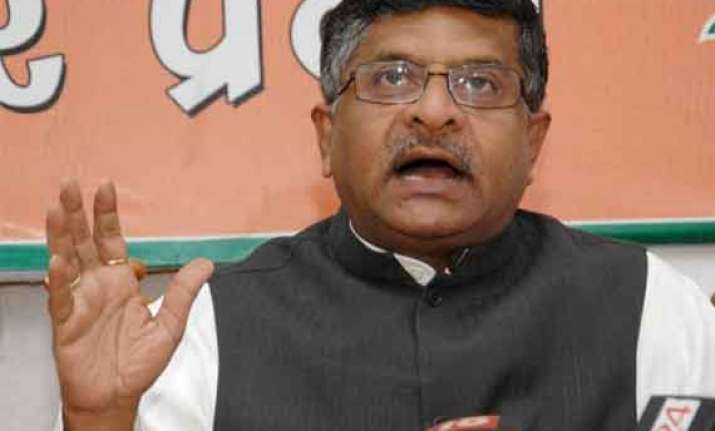 Kolkata: BJP leader Ravi Shankar Prasad today demanded an apology from Priyanka Gandhi for making personal remarks against Narendra Modi, saying the comments showed her elitist attitude and bias against the poor.  
He said that Priyanka's "neech rajniti" barb hurled against Modi demonstrated her "elitist disdain" propelled by the realization that the Congress was going to lose the Lok Sabha election.
"It is not only regrettable, but she owes an apology to the nation.
This is actually an insult of the poor and those who are backward.
This is not low level politics, but usage of such low words is casteist," he pointed out.