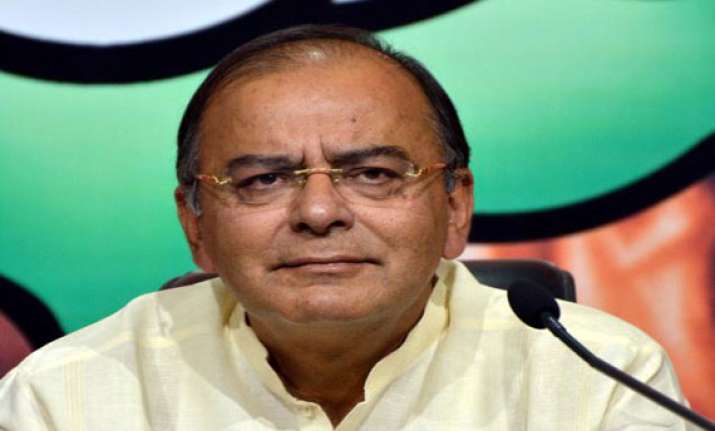 New Delhi: BJP today said it wishes Priyanka Gandhi would have contested against Narendra Modi as the country now needs the "myth" around her also to be "exploded" and slammed Congress as just "a crowd around a family" which sees no other option but her after Rahul Gandhi did not click.
BJP leader Arun Jaitley said the "Gandhis are under siege" and the situation today was akin to what happened in 1977 polls as the family charisma has faded away and economic populism did not work.
"But a party which is merely a crowd around a family probably felt that the current leader in the family has not clicked. The real solution to the problem is to make Congress a more structured party.
"The Congress party solution is, if one incumbent in the family fails, the alternative can only be another member of the family...I had almost predicted this. I only wish that the desperate solution of Varanasi had been actually implemented. The country now needs the myth of the other family member also to be exploded," Jaitley said in an article.
His remarks came even as Priyanka Gandhi denied having any intentions of contesting elections, trashing reports that she wanted to challenge Narendra Modi from Varanasi Lok Sabha seat and was stopped by the party high command.
She said it is a "personal" decision not to contest and that her family would "wholeheartedly support" her if she ever wanted to.
BJP spokesperson Mukhtar Abbas Naqvi said, "Priyanka Gandhi should have contested from Varanasi. Her husband Robert Vadra should have contested from Vadodara and other members of the Congress' family of maladministration, who have run away from elections, should also have contested".
On the Congress allegedly threatening its chief ministers of replacing them if they do not win seats, Jaitley said the problem is not with the Congress Chief Ministers and questioned why the ruling party was looking for scapegoats.
"If the Congress loses, it is not because of its Chief Ministers. It is squarely because of the quality of government they ran and the non-inspirational personality of Rahul Gandhi. When the problem is within the family, why is the Congress looking for scapegoats outside?," he said.