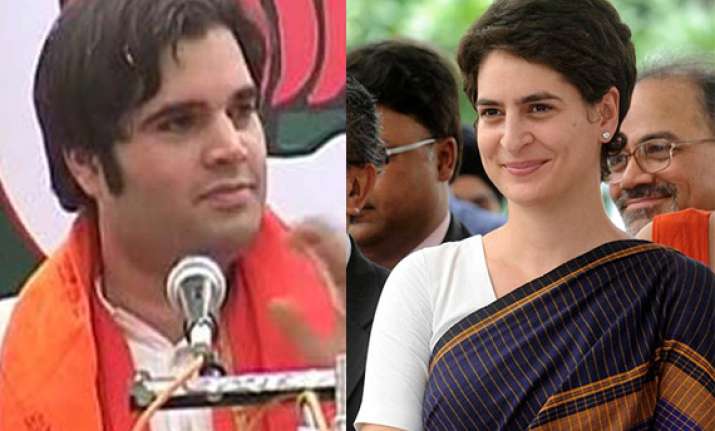 Sultanpur (UP): Varun Gandhi today hit back at his cousin Priyanka Gandhi, suggesting that she crossed the "lakshman rekha of decency" with her remarks that he has gone "astray" and said that his "decency and large-heartedness" should not be construed as a weakness by anyone.  
In a statement, the 34-year-old BJP leader said, "In the past decade, whether it has been a member of my family or a senior leader of any political party, I have never crossed the lakshman rekha of decency in my speeches....  
"There has been talk of my path. I have always considered the nation's path as more important than my own.
In my lifetime, if I am able to constructively contribute towards nation-building, I would consider my life meaningful."
Priyanka, 42, had attacked Varun in her speech in Amethi last week and suggested that he should be defeated and shown the right path.