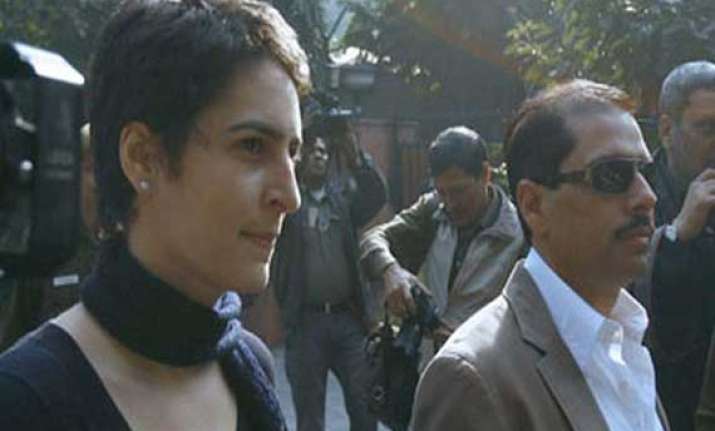 New Delhi:  Priyanka Gandhi today asked the SPG to withdraw the exemption given to her and her family from normal security checks in the airports, a plea that comes in the wake of reports that government is considering cancellation of such a facility to her husband Robert Vadra.
In a letter to the SPG chief Durga Prasad, she referred to media reports of possible removal of her husband Robert Vadra's name from the list of security protectees exempt from security checks at the airport and said she would appreciate if it is done at the earliest.
Priyanka said Vadra's inclusion on that list came about at the instance of previous SPG chiefs and Delhi Police and not upon any request by "either of us who were informed after the fact".