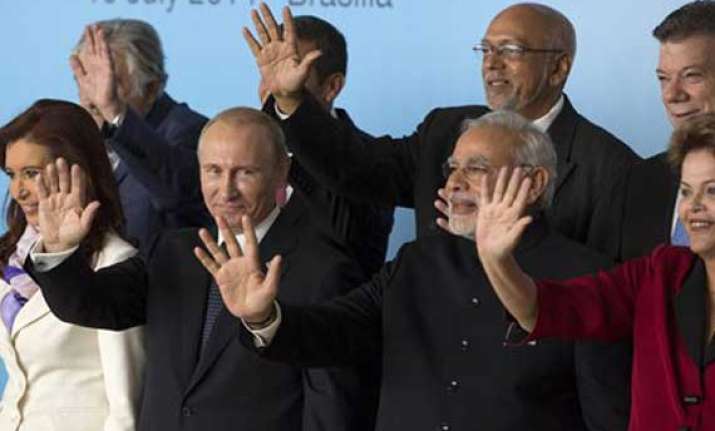 New Delhi: Prime Minister Narendra Modi returned here Thursday night after taking part in the sixth BRICS summit in Brazil.
During his visit, the Prime Minster had bilateral meetings with leaders from Russia, China, Brazil, and South Africa. He also met leaders from South American countries.
It was Modi's first participation in a meeting of an international grouping as prime minister.
During his way back, Modi made a transit halt at Frankfurt and had telephonic talk with German Chancellor Angela Merkel, who extended a standing invitation to him to visit Germany for an official bilateral engagement.
The Prime Minister wished Merkel on her 60th birthday today. Modi, who could not meet the German Chancellor when he made a overnight stopover in Berlin while en route to Brazil because she had to go to Rio de Janeiro for the FIFA World Cup final, also congratulated her on Germany's splendid victory.