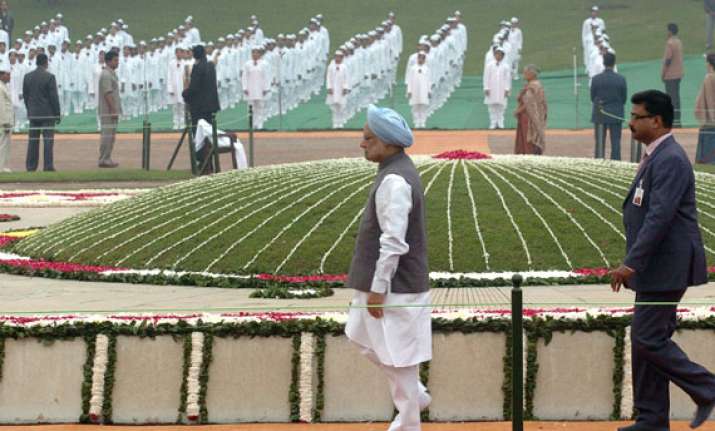 New Delhi, May 27: The nation today remembered the country's first Prime Minister Jawaharlal Nehru on his 49th death anniversary with senior leaders paying homage to him.
President Pranab Mukherjee, Vice-President Hamid Ansari, Prime Minister Manmohan Singh and Congress chief Sonia Gandhi paid floral tributes to the departed leader at Shanti Van, his memorial on the banks of Yamuna here.
Delhi Chief Minister Sheila Dikshit and National Commission for Women chairperson Mamata Sharma also paid floral tributes.
A large number of Congress workers and school children also paid homage to Nehru.
Devotional songs were played and an all-religion prayer meeting was organised at the memorial.
Nehru, who was born on November 14, 1889, died on May 27, 1964.