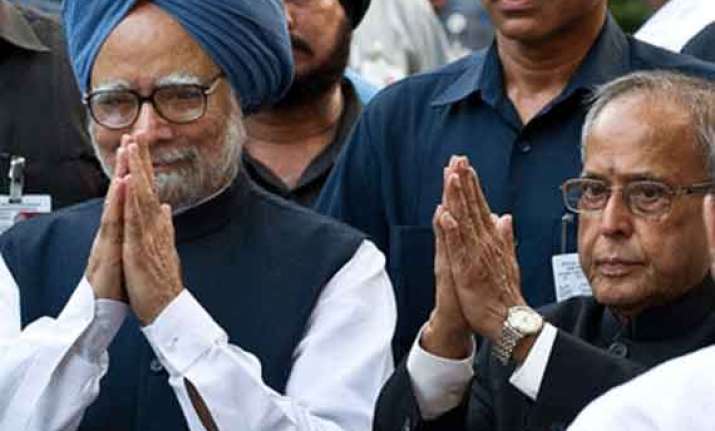 New Delhi: President Pranab Mukherjee gave a touching farewell to "gentleman" Manmohan Singh, recalling their four-decade-long association from Singh's bureaucracy days till he became the Prime Minister.  
At an emotionally charged banquet last night, Mukherjee said it was not customary to speak on such occasions but "I will make a departure from normal practice because the gentleman to whom I am saying goodbye has worked with me for over four decades".
Mukherjee said he had met Singh when he became a junior finance minister in 1974 and was happy with his depth of knowledge in crucial economic issues.  
As the audience comprising outgoing cabinet ministers and Leader of Opposition in the 15th Lok Sabha Sushma Swaraj were listening with rapt attention, Mukherjee lauded Singh and said "the country will remember your contribution during 1991 when you took a new path in economic reforms.
In 1990s, there was a new phase of development when India made a breakthrough in growth rate."