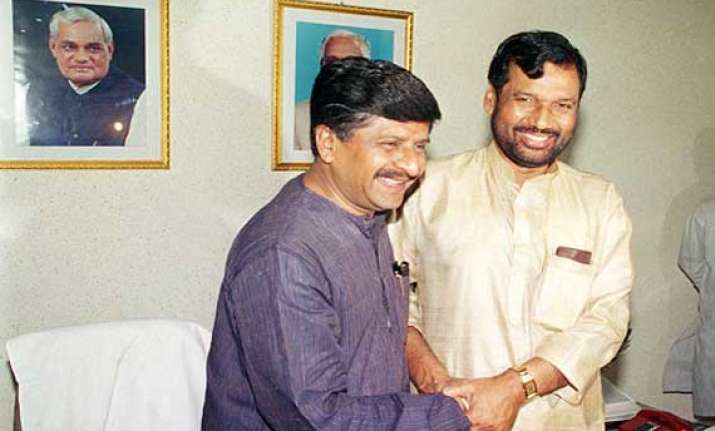 New Delhi: Bihar has received a bounty of five ministers in the just sworn-in Narendra Modi Cabinet as against the duck the state had ended up with in UPA-II.
With three Cabinet berths, one Minister of State (MoS) Independent-charge and one MoS appointment in its kitty, the spotlight is back on the state where Assembly elections are due next year.
BJP, which had won 12 Lok Sabha seats in Bihar in 2009 after partnering with Nitish Kumar's JD(U), increased its tally in the state to 22 this time.
Its alliance for the 2014 general elections was with the Ram Vilas Paswan-led LJP, which bagged six seats, and the Rashtriya Lok Samta Party, which won three.
Nitish Kumar, Modi's arch-rival who had served as the Chief Minister of Bihar for the last nine years, stepped down from his post following the crushing defeat for JD(U) at the hands of the BJP-led NDA, which walked away with 31 of the 40 Lok Sabha seats in the state.