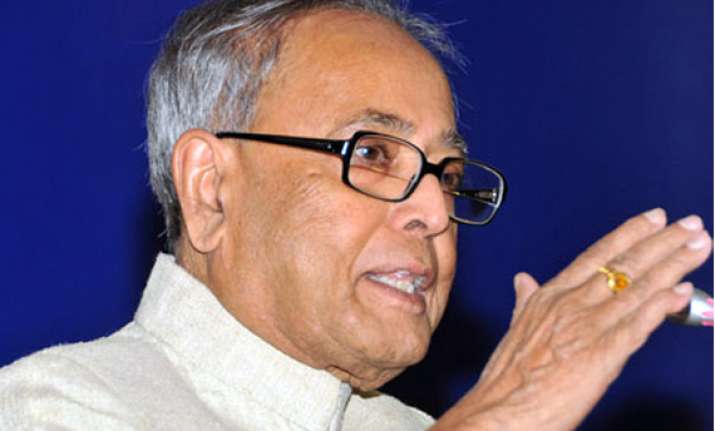 New Delhi, Jun 27: UPA Presidential candidate Pranab Mukherjee is expected to file tomorrow four sets of nomination papers signed by top UPA leaders, including Prime Minister Manmohan Singh and Congress President Sonia Gandhi.
As many as 480 MPs and MLAs, including Union Ministers, Chief Ministers, Congress Legislature Party leaders and PCC chiefs are among the proposers and seconders of Mukherjee's nomination, Parliamentary Affairs Minister Pawan Kumar Bansal told reporters here.
"Mukherjee will file his nomination papers at 11 AM tomorrow for the July 19 poll," he said.
After Mukherjee files the nomination papers, Bansal will be his authorised representative.
NDA Convenor and JD-U President Sharad Yadav is the first signatory on one set of nomination papers. Samajwadi Party chief Mulayam Singh Yadav and BSP supremo Mayawati have also signed the nomination papers.
As a matter of abundant precaution, each set of nomination papers will have 60 proposers and 60 seconders against 50 proposers and 50 seconders required as per the election rules, sources said.
Bansal parried a question on whether he would appeal to Trinamool Congress chief Mamata Banerjee to support Mukherjee's candidature.
"It is not my job at the moment. I cannot say anything at the moment," he said.
Bansal said all formalities required under Presidential and Vice Presidential Elections Act, 1952, will be met while filing Mukherjee's nomination papers.