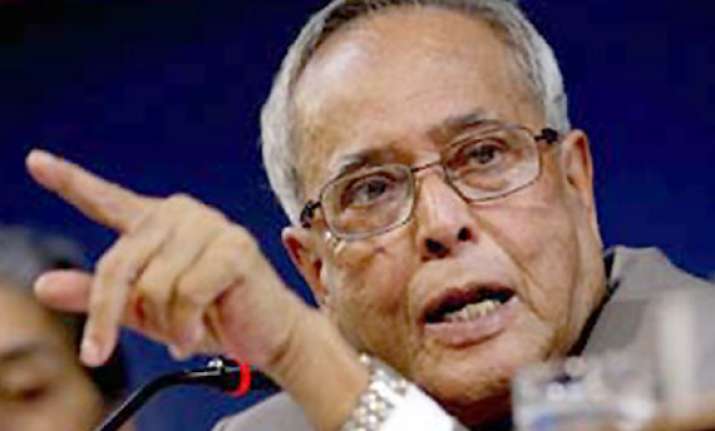 New Delhi, June 9: Pranab Mukherjee's name as the UPA candidate for the President's post appeared to be gathering further momentum on Friday and an announcement on it is expected next week.
UPA sources said Congress President Sonia Gandhi, who has been authorised by the party's Working Committee to pick the candidate, is likely to make the announcement around June 15, probably a couple of days after the expected poll notification by the Election Commission.
Significantly, Congress President Sonia Gandhi's Political Advisor Ahmed Patel had a meeting with Mukherjee at his North Block office.
The sources said the Congress has already secured the support of key allies like DMK, NCP and RLD, who form part of the government, and outside supporters like Samajwadi Party.
BSP, another outside supporter, and UPA's second largest constituent Trinamool Congress, are not expected to oppose the UPA candidate.
The sources said though Mamata Banerjee had taken the name Lok Sabha Speaker Meira Kumar and a couple of others as her favourite, her party is expected to toe the UPA line once Mukherjee's name is announced, the logic being that TMC cannot be expected to oppose a candidate from Bengal for the top post.
The sources also made it clear that no names were considered at the meeting of the Congress Core Group this morning which was attended by Gandhi, Prime Minister Manmohan Singh and some other leaders.
Meanwhile, former Lok Sabha Speaker P A Sangma, who has been named by AIADMK and BJD as their candidate, met BJP leader L K Advani today to seek NDA's support for him.