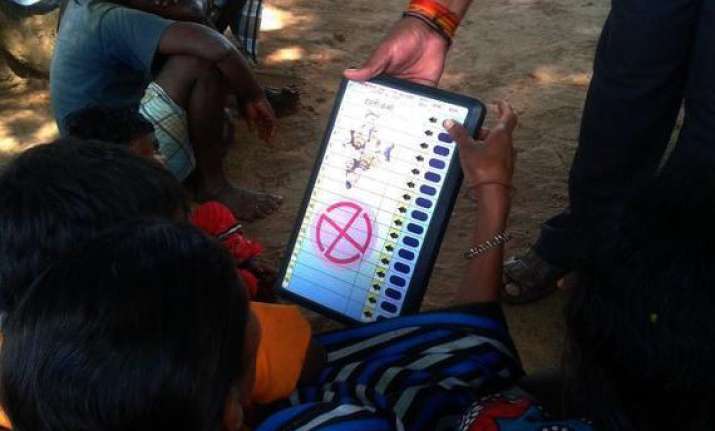 Jagdalpur: Voting was sluggish in Bastar Lok Sabha constituency's Maoist-dominated forested areas, but the urban centres reported brisk polling. Balloting was peaceful.
A Chhattisgarh election commission official said that till 10 a.m., 18-20 percent votes had been cast and polling was peaceful.
There was a healthy turnout of voters in urban areas like Jagdalpur town.
However, the enthusiasm was comparatively much less in the interior, forested areas which are dominated by Maoists. The polling was slow.
Over 1.29 million voters will decide the fate of eight candidates in the constituency where roughly 80 percent of the total 1,797 polling booths have been declared "ultra sensitive".