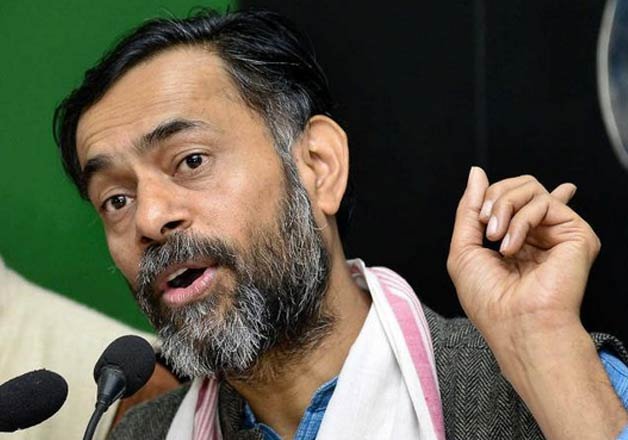 New Delhi: Former AAP leader and Swaraj Abhiyan founder Yogendra Yadav on Wednesday condemned the Gujarat Police crackdown on protesting Patels in Ahmedabad and said serious issues like reservation could not be settled through street protests.
"Who gets reservation can't be settled through street protest. But police brutality against protesters is just not on. Nor is counter-violence," Yadav tweeted early Wednesday.
"Reservation is a serious issue. It can be settled only through dialogue and discussion. Both the sides should act patiently," he further said in a Facebook post.
Hardik Patel, 22, convener of the Patidaar Arakshan Andolan Samiti (PAAS) was detained and taken into custody by the police after he launched a sudden hunger strike demanding reservations in education and jobs for the Patel community.
As news of the police action on Patel spread, angry Patidars reacted violently in different parts of the state, attacking public and private properties, buses, vehicles, even as Chief Minister Anandiben Patel appealed for peace.